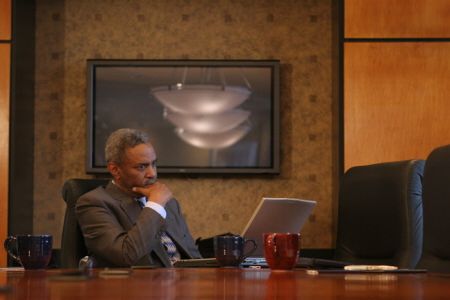 YEAR-END TAX PLANNING (2012)
As the end of the year approaches we see again what has become a common theme over the past several years of tax planning, a theme of uncertainty due to expiring tax provisions and a lack on congress' part of finalizing any new tax law before year end. Despite the uncertainty as to what tax law will finally unfold, the following tax planning is based upon what appears to be a reasonable assumption to what we may see happening over the next several months.
Traditional planning consider-ations such as deferring income and accelerating deductions, timing of capital gains to match capital losses, and making last-minute contributions to tax deferred accounts such as retirement accounts will continue to hold true for those not considered as "high income" taxpayers:
Making charitable contributions with appreciated stock, since you receive a deduction for the fair market value of the stock and the gain goes untaxed,
Paying your January 1 mortgage payment early and your winter real estate tax and fourth quarter estimated state and local income tax by December 31 if you can itemize,
Minimizing taxable income to reduce your taxable social security benefits,
Paying expenses using a credit card to accelerate deductions without the need for immediate cash. (Caution: Use extreme care with this strategy and only pay expenses that you can pay off with your next billing statement),
Bunching medical expenses and/or miscellaneous itemized deductions to maximize use in comparison to the standard deduction. NOTE: The medical deduction threshold for 2013 increases to 10% of Adjusted Gross Income (AGI) for those under age 65. All the more reason to bunch these expenses into 2012.

"HIGH INCOME" TAXPAYERS:

For singles with AGI of $200,000+ and married couples with AGI of $250,000+, year-end tax planning requires additional analysis for at least three reasons: 1) As part of the on-coming "fiscal cliff" the Bush era tax cuts are scheduled to expire at the end of this year resulting in higher tax rates and limitations on deductions, 2) "Obama-care" brings in new medicare taxes for higher-income taxpayers, 3) even if the sunset of the Bush tax cuts is averted, president Obama's tax plan calls for higher tax rates for people in these income brackets.
Starting in 2013 there is a .9% medicare surtax on total wages exceeding $200,000 for singles and $250,000 for married taxpayers. There is also a 3.8% medicare surtax on unearned income (capital gains, interest, dividends, etc) for singles with AGI over $200,000 and married coupes with AGI over $250,000. In addition to this the president is proposing in his plan to raise tax for individuals with AGI of $200,000+ and married couples with AGI of $250,000+. Taking this altogether there should be careful consideration as to whether accelerating income into 2012 and deferring deductions (except medical) into 2013 would make better tax sense. Since tax rates may increase in 2013, coupled with the new medicare surtax in 2013, taking the income in 2012 makes good sense. Likewise, holding off on deductions until 2013, when they offset a higher tax rate, would be a more efficient use of the deductions (winter real estate tax, charity, fourth quarter state and local estimated taxes).


CAPITAL GAINS:

Under this same rationale, if you are looking to take a capital gain soon, you would be better off taking it in 2012 with the 15% max capital gain rate in place than taking it in 2013 when the president wants to make the max capital gain rate 20%, plus the potential of the 3.8% medicare surtax. On the other side of the equation, postponing capital losses to next year where they would offset capital gains at a higher rate produce an overall tax savings.

ESTATE AND GIFT TAX:

The current estate and gift tax provisions are scheduled to lapse at the end of this year. The 2012 estate exclusion amount of $5.12 million and maximum tax rate of 35% is scheduled to revert back to the historical level of $1 million exclusion and 55% top tax rate at year end. By all accounts it appears to be very unlikely that we will see these amounts since the president's plan calls for moving the exclusion down to $3.5 million and the top tax rate to 45%.
What this means is that there is a small window of opportunity to utilize your $5.12 million lifetime gift exclusion before the end of the year, at which time this exclusion a-mount may be substantially reduced.
The de minimus annual gift tax exclusion for 2013 has been increased by $1,000 to $14,000 per donee.

AN INVITATION


This letter is only intended to be a cursory review of some of the current tax law changes. For more detailed review of changes that may affect you, please call this office. If appropriate, we can make an appointment and talk further about how we can draft a year-end tax plan customized to meet your specific needs.


OTHER SERVICES

In addition to individual tax preparation, we offer the following services:
Trust and Estate (fiduciary) income tax preparation,
Estate Planning,
Federal Estate Tax preparation,
Small business accounting,
Corporate and Partnership tax preparation,
Employer payroll reports,
e-file: federal and state,
NEW:
Life & Health Insurance and Annuities
Investment planning for retirement and estate plans.


REFERRALS:

We appreciate your referrals very much. Therefore, we are continuing our rewards program for any tax client referrals resulting in new clients for our office. Please make sure you notify us of any new clients you send our way.

RATES FOR 2013:

As always our fee is based upon an hourly rate. It is important to us to take good care of our clients. We believe in providing you with excellent customer service at a fair rate. For 2013 our rates are:
- 1040 prep & other $95/hr.
- Trust & Estate work $125/hr.